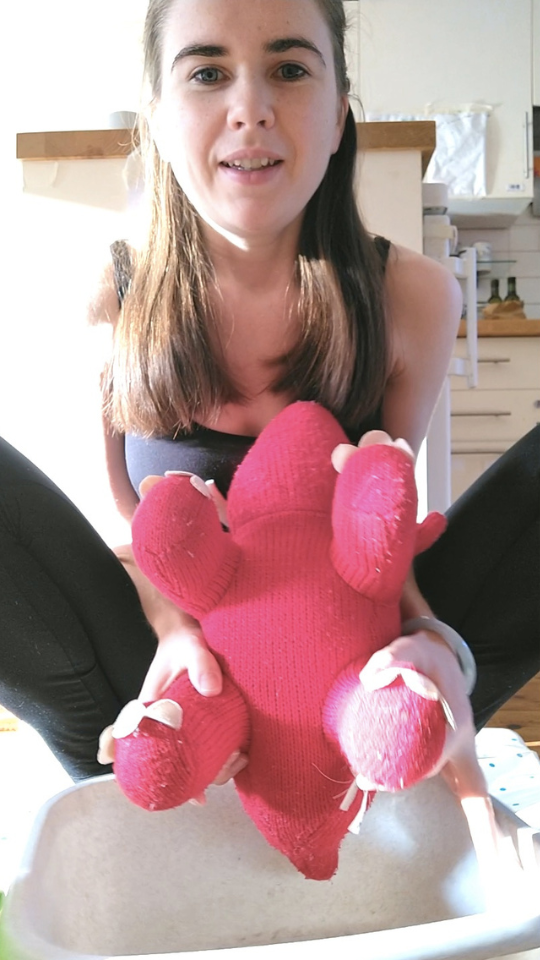 Toilet training tips for parents and child carers
of newborns and babies aged under two.
Wearing vegan nappies and changing out of them quickly.
The child centred potty learning technique involves observing your baby to recognise and respond to their needs with kindness and patience. It works in the same way as you spot signs for hunger or tiredness. This gentle nonverbal conversation is also referred to as: elimination communication, EC, natural infant hygiene, and nappy free or diaper free. Unique babies learn to go to the toilet a different ages and in different ways all around the world, so find what works for you.
Course content:
45 minutes of videos
1 hour of reading
5 infographics
Learn practical techniques to toilet your baby at home and outside. 
Fit toilet training into your family life. 
Practice a new way to bond with your baby.
Change nappies faster, and with less crying.
Identify the best vegan baby products for your bums and baths.
Meet other parents and guardians in a non judgemental space.
I write the website Vegan Family Guide,
and our potty story has featured in Mum Force and Mush.
Parenting- Hacks I've picked up from enabling my own child.
Teaching and blogging- Through which I learnt to explain things.
Childcare- Insights for how potty training could apply in a nursery.
Veganism & sustainability- Animal friendly nappies.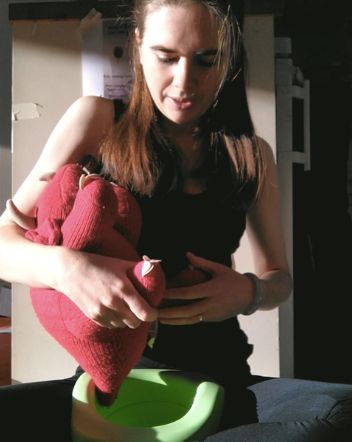 Benefits
of early potty training
To parents and guardians:
It is

quicker to clean a baby's bum

when they poo in a bucket or toilet than in a nappy. This way the poo does not stay on their skin, and spread across their back and into their clothes.  

You

save money and the environment

by buying or washing

less nappies

and using less nappy cream. In the long run you save time on nappy changes, (but in the short run you spend more time, and also spend pennies on cafe toilets).

Connect

through

communicating

about toilet needs, remove the mystique of the toilet, and start training before your baby is a distractible toddler.

Improve

health

through drier,

cleaner nappies

. Reduce the

increased risk of urinary tract infection

for children who still wear nappies

at age 3 or 4

. Our child never had

nappy rash

.

Help children develop bodily autonomy when they are ready

Why not?
To childminders, nurseries and day care:
In the UK, earlier potty training is increasing in popularity and has featured in the news. It is therefore topical to offer this service.
Parents may be waiting for you to tell them to start toilet training. When they hear it is possible to start sooner, parents could be pleasantly surprised.
More from In Vegans We Trust
Other courses in this school.